Grilled chicken with herbs is a good choice for a healthy and great tasting. So let's prepare this delicious grilled chicken with herbs.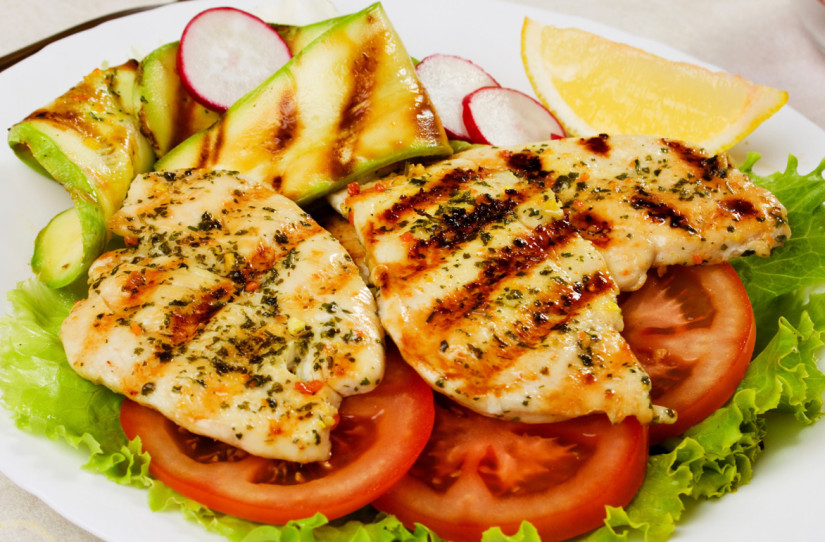 INGREDIENTS
2 spoons (soup) of oil.
1/2 teaspoon of dry coriander.
1/4 cup (50 ml) of lime juice.
4 fillets of clean chicken.
1 teaspoon of chopped garlic.
Salt and Pepper,to add taste.
1 teaspoon of oregano.
1 teaspoon of Calabrian pepper-flaked.
1 tablespoon of melted margarine.
Preparation of Grilled Chicken
In a bowl, place the oil, lemon juice, salt, pepper, garlic, coriander, the Calabrian pepper, oregano and then mix well.
Place the fillets in the bowl, turning several times and basting with the seasoning.
Transfer it to a baking sheet with the seasoning, covering it with aluminum foil. Bake in the oven, preheated for 20 minutes, turning halfway through.
Transfer it to a platter and brush with the melted margarine.
Serve immediately.
[ YOU MAY ALSO BE INTERESTED IN :  10 Chicken Benefits for Health ]
Related Videos
Herb Roasted Chicken
Comments
comments