The dark spots in the armpits are often the result of poor cleaning in this area of the body, excessive sweating, the use of certain deodorants, dead skin cells, heredity, among others. Dark underarms do not usually affect people's health, but affect the aesthetics of women, especially if your skin is light shaded.
Fortunately, there are several natural alternatives that help treat this problem and return the light tone to that part of the skin. For good results, it's advisable to pre-clean the arm, avoid using deodorants with alcohol content, maintain a balanced diet and healthy habits.
Want to know the best whitening treatment for your dark underarms?
Hydrogen peroxide: It is ideal for reducing and eliminating the stains on the armpits . This product is very easy to get and will also serve to prevent odour in this area of the body.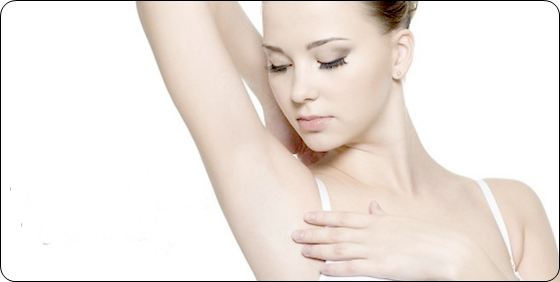 Lemon
The acidity in lemon will help to remove dead cells that are housed in the armpit and so will have a power to significantly reduce the spots in this area of the skin. You should put lemon directly on the site or you can also apply juice with a cotton. It is important to avoid the sun as it can worsen the appearance of your underarms.
Yogurt and Oats
Yogurt has the properties that help in cleaning the skin by removing dead cells. However, Oats provide softness and is an excellent exfoliant to facilitate thorough cleaning of the skin. This treatment will lighten the underarms and will provide a young, smooth look.
All you have to do is mix the yogurt with a tablespoon of oat flour, and then apply on the affected areas, making gentle massage and remove it after 5 minutes with water.
Coconut oil
Coconut oil contains vitamin E that acts as a natural bleach after constant use. For results, it is recommended to use daily, by massaging the armpits for 15 minutes before going into the shower.
Apple Vinegar
The apple cider vinegar has disinfectant properties, which helps in cleansing and clarifying the skin. This ingredient is a good ally to reduce stains on the armpits, helping to restore its clear tone and facilitating the removal of dead cells.
Mix apple cider vinegar with rice flour and make a paste with it. In this treatment, apply the paste for 15 minutes and then rinse with warm water.
Milk
Lactic acid is a very effective way to reduce black spots in the armpits, since it is an exfoliant that helps in removing dead cells from the skin surface and also eliminates excess deodorant that can be the cause of this problem. It is recommended to apply the milk with a cotton ball and leave it for 10 minutes. This process must be done at least twice per day to keep the armpits clean.
Recommendations to Avoid spots on Armpits
If you expose your armpits to the sun, it is ideal to use a sunscreen for your skin type.
Occasionally, use a natural scrub to remove the excess deodorant and dead cells that are accommodated in this area of the skin.
Include foods rich in vitamin E and K in your diet.
Drink at least 2 liters of water everyday to stay well hydrated.
Choose to use a natural deodorant, or one that does not contain fragrances and alcohol.
[ YOU MAY ALSO BE INTERESTED IN : Finish With bad Smells in your Armpits ]
Related Video
DIY Armpit MASK! How to Lighten Dark Underarms At Home
Comments
comments